Superior durability, long-term performance and sustainability.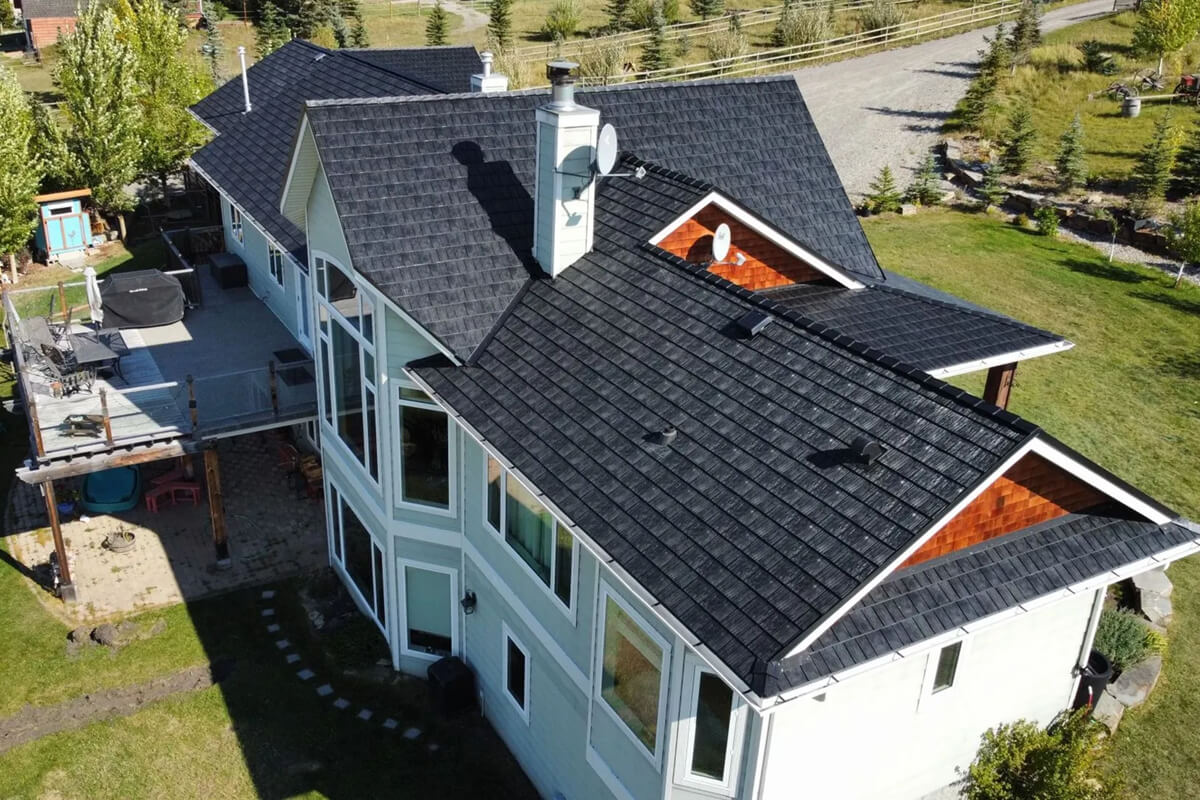 Edmonton's Rubber Roofing Expert​
As your trusted experts, we specialize in the installation, upkeep, and repair of the multifaceted rubber roofing systems. Once a mainstay in commercial buildings, this robust material has carved a niche in the predominantly shingle system-based residential sector. Its exceptional durability, cost efficiency, and low maintenance needs make it an outstanding choice for homeowners and residential builders.
Benefits & Warranty​
Choosing rubber roofing presents many benefits. Its resilience to extreme weather, coupled with straightforward maintenance requirements, makes it an attractive option. Minor issues can often be rectified with a swift application of liquid rubber material, saving homeowners both time and hassle. Furthermore, EuroShield's products come with a 50-year warranty to ensure that your home stays secure for the long haul.
EuroShield Rubber Roofing System
EuroShield offers innovative roofing products that blend durability, affordability, and sophistication. Made in North America and engineered to endure severe Canadian weather conditions, these systems are synonymous with superior impact resistance. In fact, EuroShield has received $0 in hail damage claims on their hail-proof products to date. With EuroShield, you're investing in long-term protection for your home.
Aesthetics Meet Durability​
EuroShield offers a selection of premium roofing products in five distinct designs to cater to various architectural preferences. Their Shake Roofing marries aesthetic appeal with durability, while their Slate Roofing emulates the charm of traditional slate minus the weight and cost. Notably, they offer Vermont Slate HP, a pioneering hail-proof roofing material with a 20-year guarantee.
An Eco-friendly Choice​
Opting for EuroShield's roofing products also means contributing to environmental sustainability. Composed of 95% recycled materials, primarily repurposed tires, these products offer a green roofing solution that's not only durable and weather-resistant but also virtually maintenance-free. According to EuroShield, 3.5 million tires have been diverted from landfills to date. By choosing Albatross and EuroShield for your rubber roofing needs, you're choosing an eco-friendly future without compromising on quality and service.